About GolfBC
Featured Offer
25th Anniversary Special!
Retro Pricing on Green Fees at Olympic View!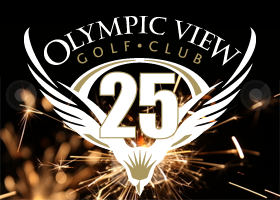 More Details
GolfBC Media and Press Room
Welcome, and Thank You for your interest in the GolfBC Group - owners and operators of twelve golf courses throughout British Columbia and Hawaii and the Crystal Lodge in Whistler Village. To read about what's new at GolfBC, scroll down to "News", a listing of our Press Releases.
News
02-JUN-2008
Arbutus Ridge Golf Club (ARGC) continues its commitment to environmentally sustainable practices, and socially responsible management with the following key initiatives: Receiving Certification in Environmental Planning from the Audubon Cooperative Sanctuary Program for Golf Courses (ACSP), April 2008. Formation of a staff "Greening Committee." Becoming one of only five golf courses in Canada to officially measure their Carbon Footprint. The Audubon Certificate in Environmental Planning has been over a ...
15-MAY-2008
The GolfBC Group is pleased to introduce for 2008 'GBC Family Golf Day' in June. GolfBC continues to lead the Canadian Golf Industry in player development with programs such as 'GolfBC Free Lesson Month', 'Kids Play Free at GolfBC', 'Beginner Friendly Certification' and 'Take-a-kid to the Course Week' (in partnership with the NGCOA). 'GBC Family Golf Day' is a great way to introduce kids and beginner golfers to the game, in a fun and relaxed environment. "GBC Family Golf Day" will be offered by all GolfBC ...
09-MAY-2008
Arbutus Ridge Golf Club has received certification in Environmental Planning from the Audubon Cooperative Sanctuary Program for Golf Courses (ACSP), an international program administered by Audubon International designed to help landowners preserve and enhance the environmental quality of their property. The plan was developed by Ron Olaussen, Superintendent, who is also recognized for his effort to plan for environmental stewardship. The Audubon Cooperative Sanctuary Program for Golf Courses provides an ...
25-OCT-2007
Victoria, B.C., - Two GBC Golf Academy Teaching Professionals were honoured at the 2007 BCPGA Awards Dinner on October 10th, 2007, in Penticton. John Randle won the coveted Teacher of the Year award and Jamie Heffernan won the prestigious Junior Promoter of the Year award. The British Columbia Professional Golf Association (PGA of BC) awards are given out yearly, after a process that includes nominations from fellow professionals and the final voting by a panel of former award winners. John Randle, ...
31-AUG-2007
The Kauai Lagoons Golf Club, acquired by the GolfBC Group in 2003, was sold to Marriott Vacation Club International in August 2007. Marriott Vacation Club International, who has a substantial presence on Kauai, is well positioned to carry on the vision set for that development. The GolfBC Group remains strongly committed to its BC courses as well as its other Hawaiian property, the Wailea Golf Club on Maui. This sale will allow the GolfBC Group to focus its resources on their flagship properties at Wailea ...