Featured Offer
Winter Golf Instruction, Practice Area, and Club Fitting Center
Open Tuesday through Friday, now until March, in the Nicklaus North Clubhouse!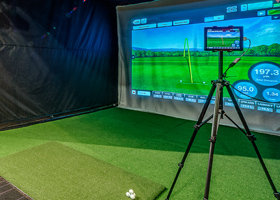 More Details
Welcome to the Pinnacle Course at Gallagher's Canyon
Kelowna's Impressive 9-Hole Executive Course
Not to be outdone by its big brother, the Pinnacle Course is an impressive 9-hole, par 32, 1,984-yard course built to the same exacting standards as the Canyon course. With a variety of tee placements, the Pinnacle's clever design makes it perfect for golfers of any ability; it's challenging enough for beginners to enjoy as they learn the game.
Quick Links:
(more information is available, please refer
to the navigation options on the left)

Download:
(PDF Documents, Acrobat Reader
required to view)