Forester's is now TABLE NINETEEN!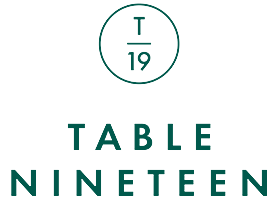 Olympic View unveils its newly renovated Restaurant, Bar and Patio!
Formerly Forester's Restaurant, Olympic View is excited to unveil the newly renovated space under the Table Nineteen name!
What's New?
The renovations include the front entrance/foyer, new tile flooring throughout the upstairs clubhouse, expansive floor-to-ceiling windows overlooking the golf course, improved acoustic ceiling for visual aesthetic and sound proofing, lighting, upgraded audio/visual, eight new private washrooms, two bars with bar seating, multi-functional open concept layout with sliding wall capabilities to accommodate large groups, and dining and lounge furniture. This "phase two" of the project follows the completion of a new state-of-the-art kitchen in early 2019, as well as a multi-functional banquet room renovation. Formerly called Forester's, the restaurant will be re-opening as Table Nineteen, adopting the culinary vision of GolfBC's corporate chef, Eric Gilchrist.
Back to Special Offers