About GolfBC
Featured Offer
25th Anniversary Special!
Retro Pricing on Green Fees at Olympic View!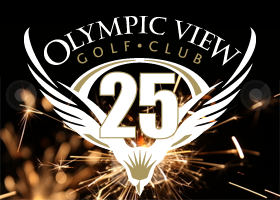 More Details
GolfBC Media and Press Room
Welcome, and Thank You for your interest in the GolfBC Group - owners and operators of twelve golf courses throughout British Columbia and Hawaii and the Crystal Lodge in Whistler Village. To read about what's new at GolfBC, scroll down to "News", a listing of our Press Releases.
News
15-JUL-2015
Richmond, B.C. (PGA of BC) – On July 20, 2015, 18 teams will tee off at Olympic View Golf Club in Victoria, B.C. at the 2015 Jack McLaughlin Memorial PGA of BC Pro-Junior Championship. Each team features a PGA of BC professional, along with three junior members from their respective facility. The 2015 field consists of teams from across the province, including former champions Seymour Golf & Country Club (2001, 2012), Mayfair Lakes Golf & Country Club (2002, 2006), The Vancouver Golf Club (2010), The ...
26-JUN-2015
The Crystal Lodge & Suites announced today the completion of a $1.3 Million Dollar renovation to their 85 South Wing Traditional guest rooms meeting the demands of the resort's modern traveler. "We are delighted that this renovation is now complete and look forward to welcoming guests from around the world in these vastly improved rooms," said Ian Lowe, General Manager at the Crystal Lodge & Suites, in Whistler British Columbia. "Our guests and partners provided us with invaluable feedback giving us the ...
27-MAR-2015
On May 31st, 1980, Gallagher's Canyon Golf Club opened its doors to the public with the stunning par 72, 18-hole Championship Canyon course. Framed by forested mountains, rocky bluffs, tall ponderosa pine trees and overlooking Gallagher's Canyon, this Les Furber & Bill Robinson designed course is sure to challenge golfers of all abilities. Known to be rugged yet refined, the Canyon course offers the quintessential Okanagan experience and consistently proves why so many call this region 'home'. Fast forward ...
27-FEB-2015
The GBC Golf Academies at Olympic View and Mayfair Lakes have recently been named two of five Junior Development Centres in BC for the remainder of 2014 and for the 2015 golf season. This initiative was introduced by the Ontario Golf Association in conjunction with Golf Canada to offer juniors and their parents a permanent home, a facility that can take care of their developmental needs from the first time they touch a club all the way through to competitive golf. Junior Golf Development Centres provide a ...
11-FEB-2015
The GolfBC Group is pleased to announce the acquisition of the May family's interest in Mayfair Lakes Golf & Country Club. "GolfBC will continue to manage the facility with no major changes in the day to day operations," said Andy Hedley, Vice President of Operations for GolfBC Group. "We remain focused on providing excellent service and conditioning as we have done in the past," he added. "GolfBC would like to thank the May family for their original vision in creating this beautiful golf course, and for ...